play la la of staten island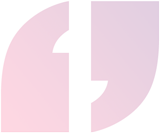 BEING A NEW MOM WITH NEW IDEAS FOR MY LITTLE ONE HAS BROUGHT ME ON THIS NEW AND EXCITING JOURNEY. PLAY LA LA IS A FUN EXCITING SPACE FOR YOUR CHILD TO GROW AND LEARN.
PLAY LA LA OFFERS A UNIQUE SPACE WHERE YOUR CHILD CAN EXPLORE IN A CLEAN SAFE ENVIRONMENT WHILE YOU CAN RELAX AND ENJOY OUR CAFE.